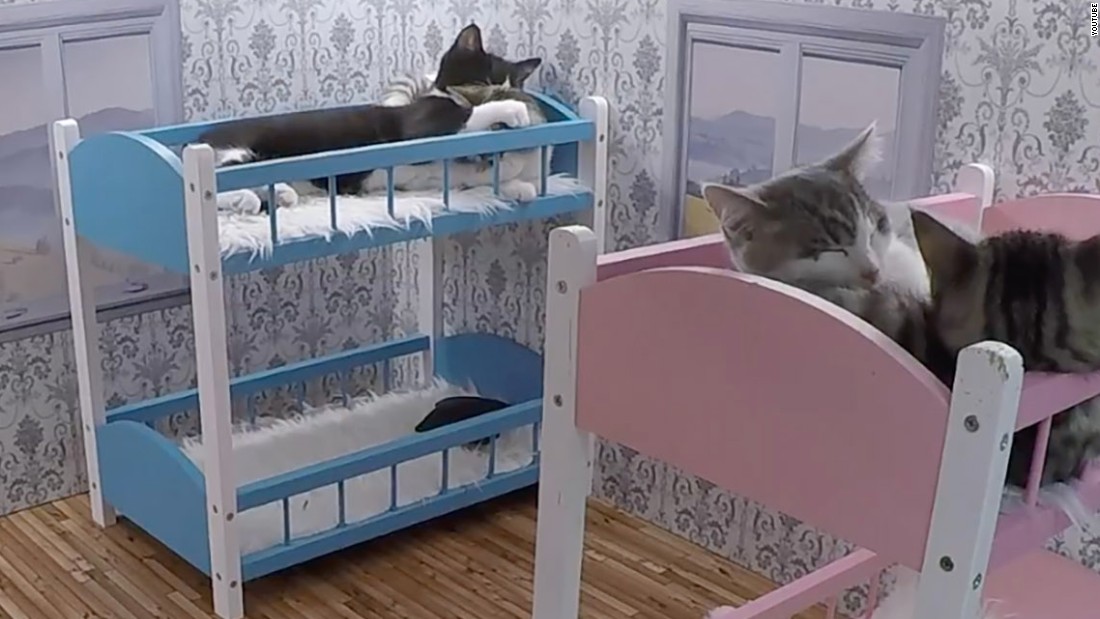 (CNN)Despite what critics have said, reality TV has not gone to the dogs.
It's gone to the cats.
The setup is purrfect: The kittens live in a dollhouse outfitted with hidden cameras. Viewers can binge-watch all the action. (Or lack thereof: There's plenty of catnapping.)
Inga Lind Karlsdttir is the brains behind the internet's first kitten reality show. She
told Vice's Broadly
that it was created in partnership with the Icelandic Cat Protection Society. The stars are kittens from a shelter.
"It took about a year to put together, because we wanted all the animal welfare authorities to approve it," she said. "And here we are, a year later, with the first reality TV show starring kittens. All the people who were laughing then aren't laughing now."
The internet was made for cats, of course, and Karlsdttir said the response has been tremendous. The series has already drawn the highest-ever traffic to the website of Icelandic broadcaster Nutiminn, Karlsdttir said.
"We like everything they do," she said. "It's fun when they go crazy and ruin the house, but it's also calming to watch them sleep. It's good for the soul."
With all that's going on in the world, Karlsdttir added, "it's nice to sit there and relax and watch the kittens."
The original four cats have been adopted, she said, and a new cat cast brought in.
Sadly, Karlsdttir won't be bringing any kittens home: She said her daughter is allergic.
"But 'Keeping Up With The Kattarshians' is great for people with allergies,'" she said. "You can just sit there and watch the cats on your computer screen."
Read more: http://www.cnn.com/2017/02/22/entertainment/keeping-up-kattarshians-kittens/index.html